outdoor blinds & awnings shop
outdoor blinds and awnings shop
The This With That Curtains & Blinds outdoor product range includes blinds, shutters and awnings for sale in our Outdoor Blinds and Awnings shop. All of our products come in a range of colours, fabrics and styles, so you can find the perfect match for any exterior, plus all of the This With That Curtains & Blinds product range comes with SolarSmart™ automation, which offers complete motorised control.
Not only do outdoor blinds add beauty to any building, they also act as garden blinds, meaning that you'll have a sheltered and private outdoor entertaining area. This With That Blinds & Curtains products are all custom-made locally in our WA factory and are covered by a 2 year warranty. To find out how to best transform your outdoor area, contact the experts at This With That Blinds & Curtains to get a free measure and quote from our Outdoor Blinds and Awnings shop.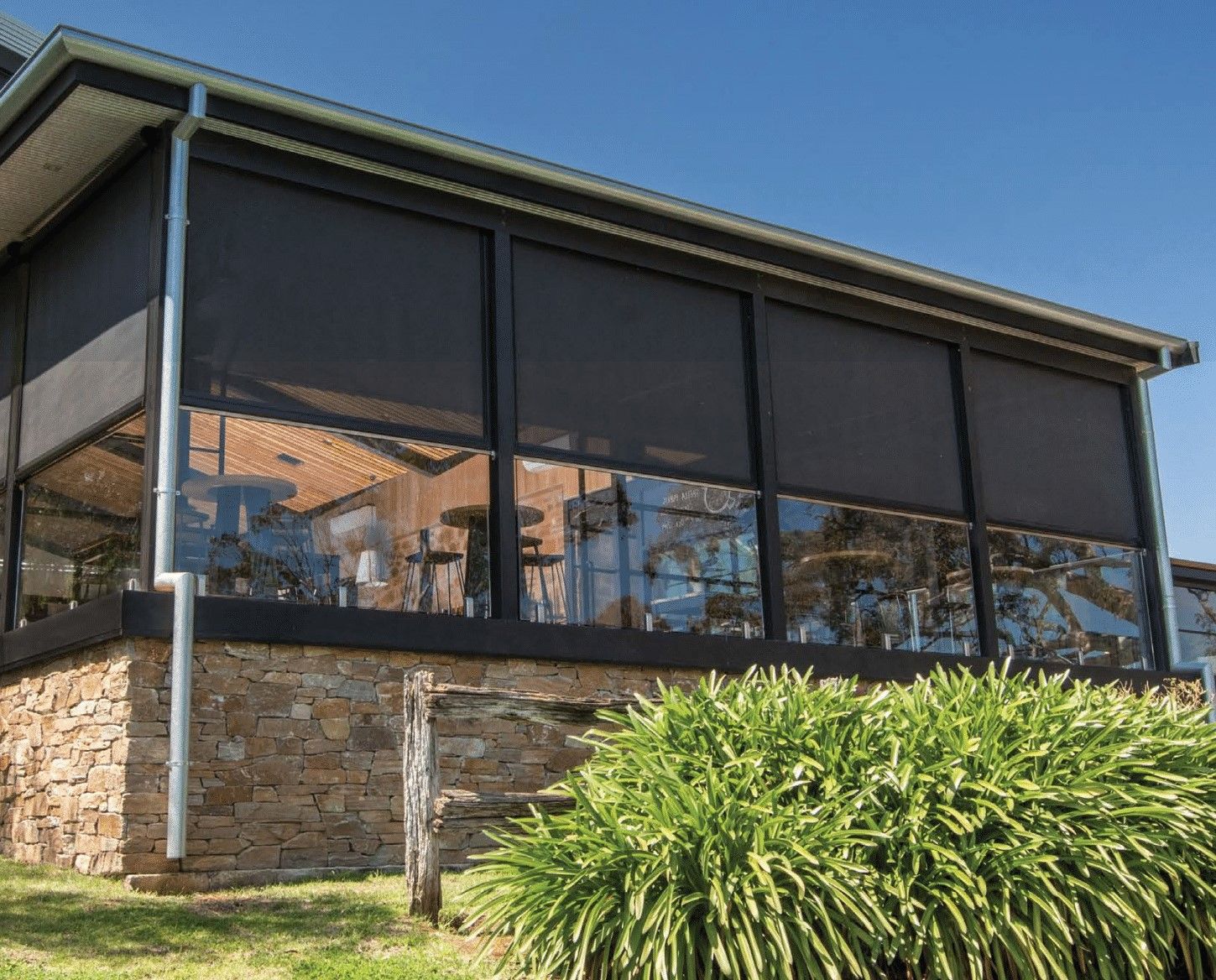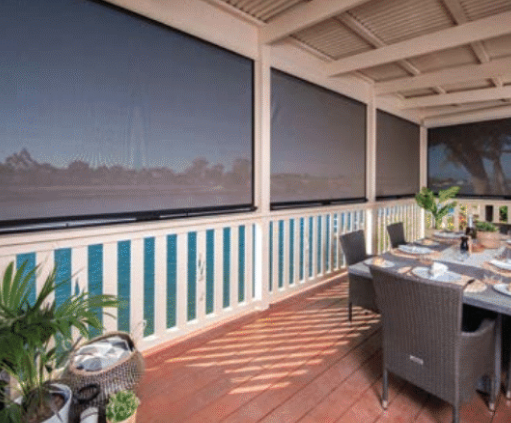 These beautiful Ziptrak Blinds not only provide a beautiful look for the home, but they also allow you to have control over light, temperature and airflow. Giving you a private, and comfortable extra room, all while still having access to the beautiful nature outside!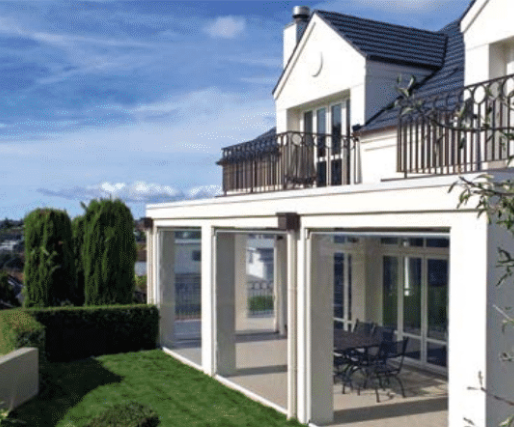 The Ziptrak Blinds come in various colour and transparency options, allowing you to choose which blind suits your space the best. They not only keep out heat and light, but also unwanted insects, all while keeping that beautiful view visable.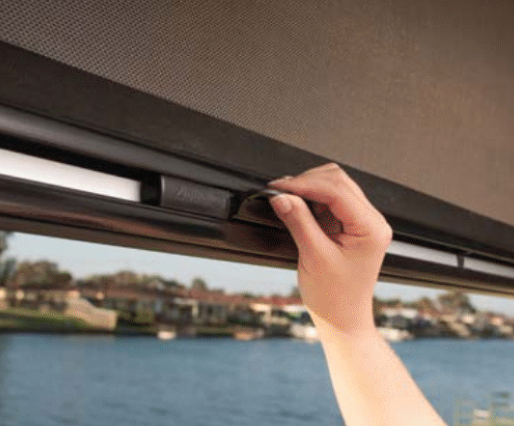 Not only are these blinds beautiful, but are incredibly user friendly. No zips, ropes, cords or wires are needed which prevent many safety hazards, espcially for young children. Simply adjust to any height or lock it at the lowest position.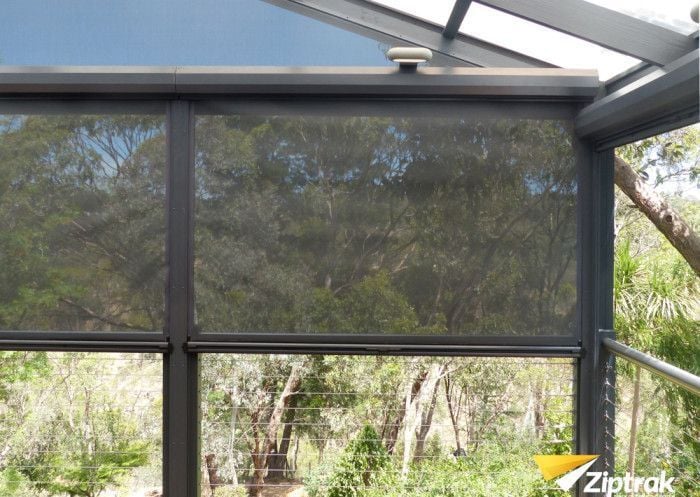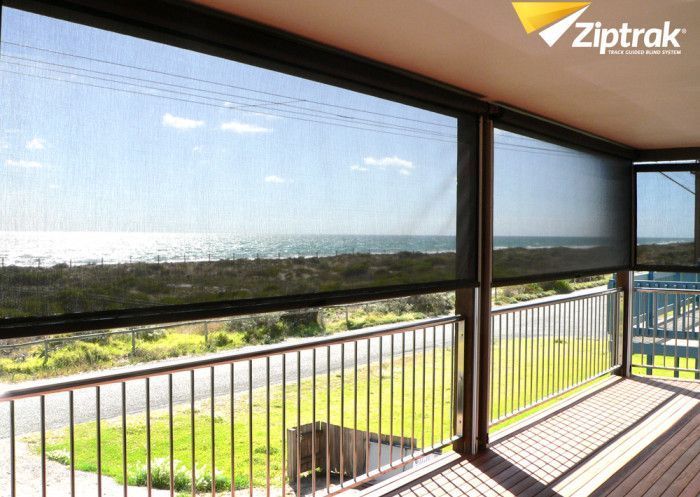 ziptrak outdoor mesh blinds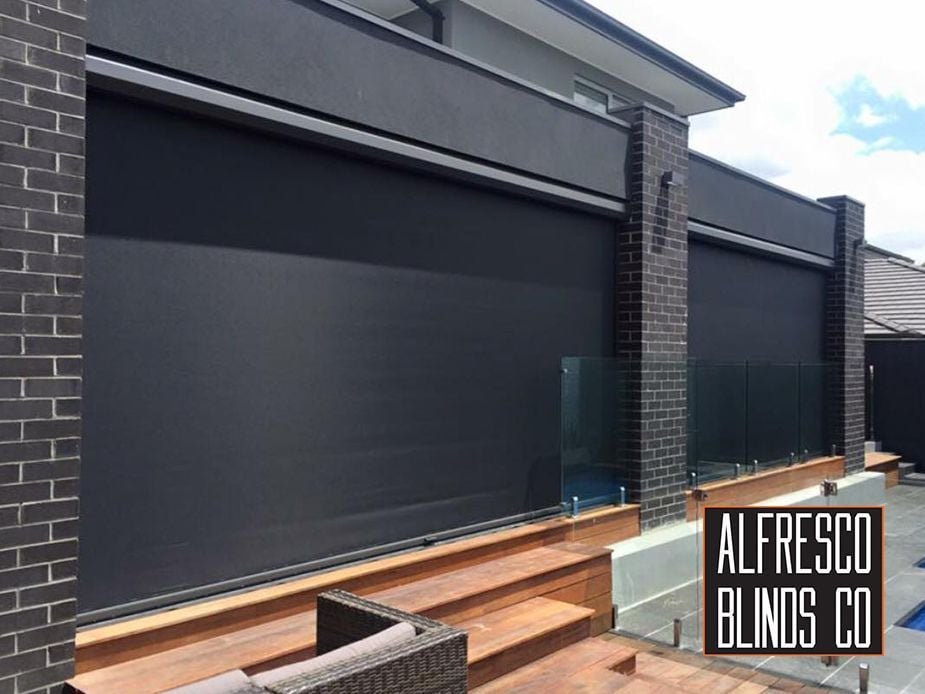 contact us today to see our outdoor blinds and awnings shop!